Duct Cleaning Truck For Sale
Custom build by duct technician for duct cleaning services.
Dodge Sprinter -Mercedes Benz diesel truck-2007, Kohler-Lombardini diesel engine vacuum-2011 Produce 17000 to 19000 SFM suction power , $19,999.23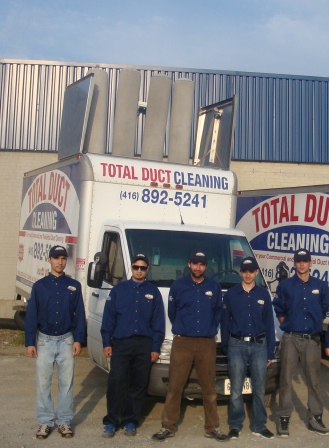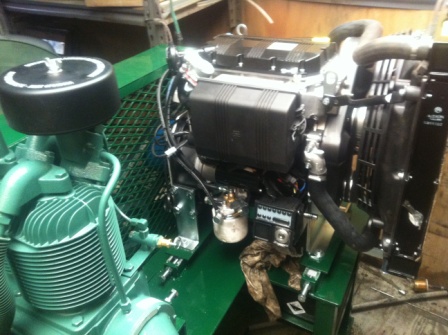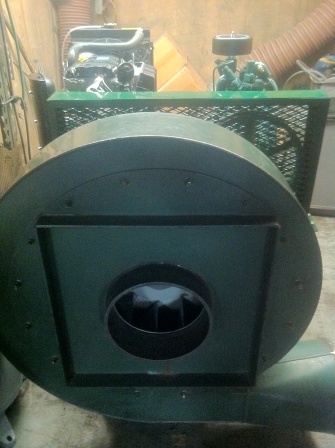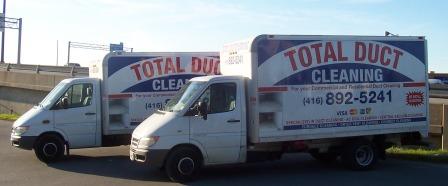 Truck: Dodge Sprinter /Mercedes-Benz have full load of Daimler Chrysler's safety gear, everything from ABS brakes with brake force distribution and brake assist to an amazing adaptive Electronic Stability Program. Power now comes from a 3.0-litre turbo diesel engine that's similar to the one used in the latest Mercedes-Benz models. While the engine's 154 hp power output may look low, it's the 280 lb.-ft. of torque the engine produces from 1,200 to 2,400 r.p.m. that tells the real story. Not only does the Sprinter offer superior fuel economy,(11 liters per 100KL-that is equals on Honda Accord) but it also has longer service intervals: 16,000 km for oil changes and 48,000 km for routine maintenance. The track has 219000 KM.
Vacuum: Aluminum fan to give you superior vacuum suction of 17000 to 19000 SFM power from Kohler/Lombardini diesel engine The KOHLER® 1.9 Liter KDI1903TCR offer optimized fuel consumption, limited emissions, and remarkable performance without the use of a diesel particulate. The Vacuum is custom build in 2011.
Compressor Campion give constant air pressure of 200 PSI power bay the same Kohler/Lombardini/ 1.9 Liter KDI1903TCR diesel engine.
Filtration system box with 4 filter bags coming from the roof top of the truck (to impress your customers).
Total duct cleaning build 2 trucks only and put from 22 years of experience.
With what your duct cleaning truck is better than others?
1 Truck Mercedes-Benz is the number one company to give you the fuel economy and maximum driving power. Mercedes-Benz build the first diesel engine doesn't need to be plug in the winter months start right away no mother how cold is.
2 You will save time because the truck engine and the vacuum engine have one fuel tank only, so you fuel one tank for the 2 machines.
3 You will save money for fuel we run thru out GTA all day long and never ad more than $35.00 for fuel for the truck and the vacuum.
4 Diesel engines burn les fuel give you more power and last forever.
5 The vacuum will give you 17000 to 19000 SFM. And that mean you can finished the job for have at the time you can do with anther duct cleaning trucks.
6 Impress your customers when the filters bags razed from the roof top of the truck and diesel engines are revving all the people pass bay will take a look and ask for business card.
Why are you selling? Because that duct cleaning truck is design for residential and commercial duct cleaning and we are concentrating on institutional duct cleaning( we have contract waiting for us to start) and you know you cannot go with truck mounted equipment to correctional facilities we need the money to bay special duct cleaning equipment.
Anyone interested text to 416-892-5241 or email to john@totalductcleaning.com include: your name, your company name, phone number and the best time to reach you.
Dryers have been used for quire sometime and the reason that they have been prominent today has been the fact that they make the task of drying clothes much easier and faster. Thus saving a lot of time and effort that people normally put into the above task. But there are a lot of problems that people have recently been facing due to these dryers and one common problem is that of dryer fires.
There are many reasons for these dryer fires and one reason that dryer fire specialists have considered is that of poor maintenance of these dryers. The busy lifestyle of many in today's life has made them ignore this important aspect of dryer usage and hence the various problems that people have been experiencing. One important thing that a person must remember is that constant cleaning and more importantly the dryer ducts. Dryer ducts are known to accumulate a lot of foreign materials such as lint which cause a lot of problems when the dryer is operated under its presence constantly.
Before one implements the use of duct cleaning tools and get hold of duct cleaning truck for sale they must first understand the working of the dryer and the way lint is formed within the dryer. The dryer uses a medium to carry on its basic function which is drying clothes. This drying is possible when the medium used is dry and hot. But this dry and hot air or steam which is used apart from removing the wetness also removes fiber present in clothes. This is one important thing that happens during the drying process and this scrapped fiber then accumulates as lint in the inner walls of the dryer duct. This lint acts as a potential source of dryer fire and this is because the lint is a flammable thing and acts as a source of fuel for any fire that sparks within the dryer. Furthermore the lint formed under proper heat and pressure tends to ignite and hence the top priority for a person using these dryers must be the cleaning of the dryer ducts from lint.
There are other problems that one can face due to lint and cleaning is something that is inevitable. There are many ways that one can clean the dryer duct and the method of cleaning differs with the amount of lint present in it. When the lint present is low one can make use of blowers to ensure that this lint is sucked out. If the lint is more then one can make use duct cleaning truck for sale. The duct cleaning truck is equipment that is used for the effective removal of the lint.
There are many companies that offer duct cleaning truck for sale and it is necessary that one chooses that the best ones in the market. This is something that requires one to properly research on.